The world's biggest airport, with its impressive "starfish" shaped terminal building,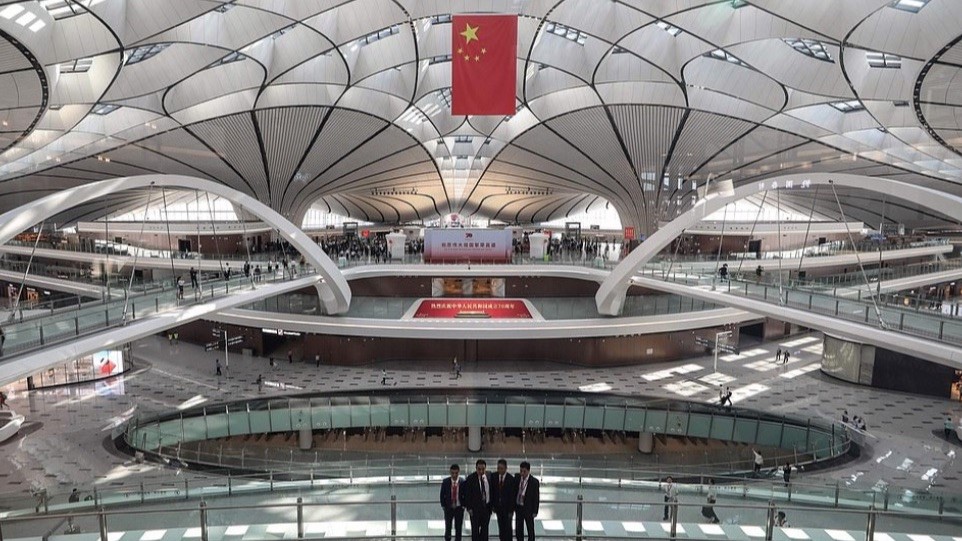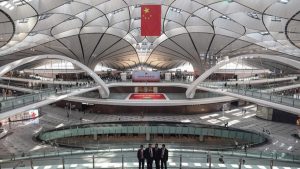 officially opened in Beijing on the 25th of September. The 'Beijing Daxing International Airport' is a welcome addition to the capital – relieving capacity from what is currently the second busiest airport in the world.
The new airport connects to China's ever-expanding High Speed Railway and will be a central hub for Beijing, Tianjin, and adjacent Hebei Province. Daxing International (PKX) will operate in parallel with the Beijing Capital International (PEK). 
How will this affect passengers?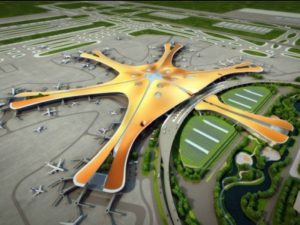 British Airways and Finnair have announced some flights to Daxing International Airport, but no US-based carriers have announced plans at present. Hong Kong-based Cathay Pacific and Cathay Dragon will remain at the old Beijing Capital International Airport.
For domestic flights, two of the major carriers (China Southern and China Eastern) will relocate most operations to PKX, whereas Air China will maintain operations at PEK, alongside conglomerate Hainan Airlines that will also stay put.
For many routes, there should be a choice of flights operating from either airport.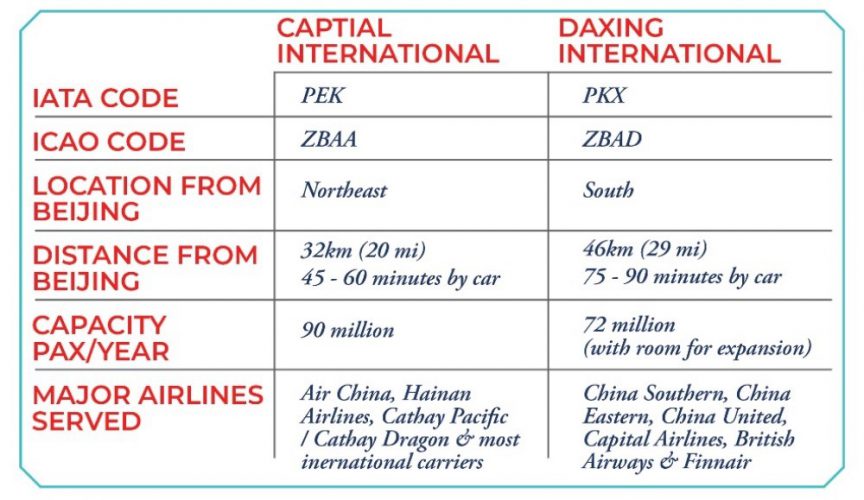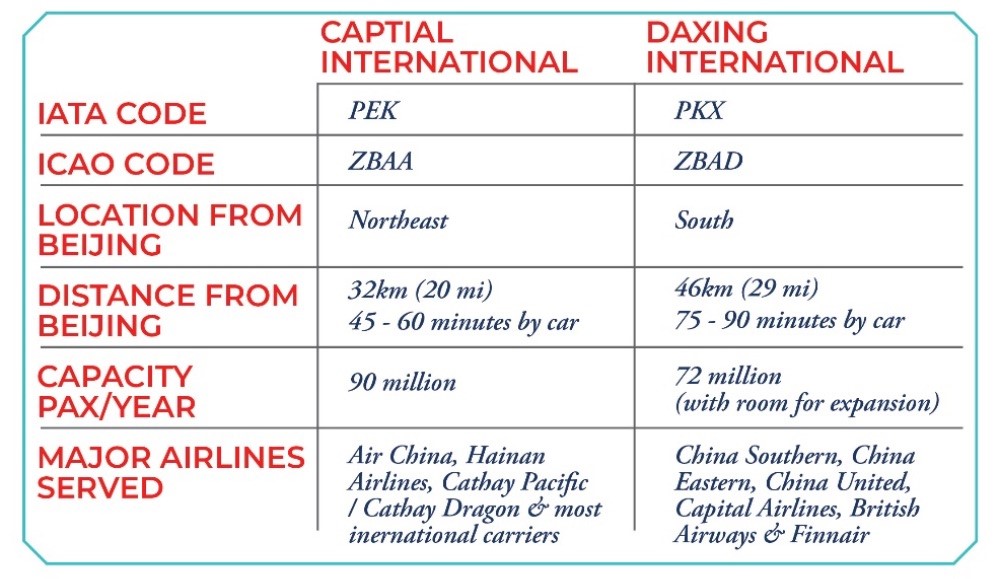 Whereas we would budget 45-60 minutes by road from the old airport, an additional 30 minutes allowance should be given for the new Daxing airport.