For some, staying in a hotel is about getting some sleep, doing some work and maybe getting a bite to eat. For others, it's about experiencing something a little more . . .
Crystalbrook Collection is reinvigorating the modern hotel experience while maintaining a true sense of sophistication and luxury. Sure. A soft bed and nice fixtures go a long way, but the Crystalbrook Collection experience extends far beyond the accommodations (although the accommodations are really quite extraordinary).
Every day, in everything they do, they strive to enhance our guests' experiences through sustainable touches, captivate them with a vibrant level of personal service and with stimulating environments meant to excite their senses and ignite their imaginations.
Responsible Luxury 
Crystalbrook Collection is one of Australia's leading sustainable and innovative independent tourism and hospitality companies. They embrace environmental change to enhance, not compromise, the quality of their guest experiences.
They think and operate in a responsible and modern way that exceeds the demands of their environment and their customers. They call this #ResponsibleLuxury, because the little things make a big difference.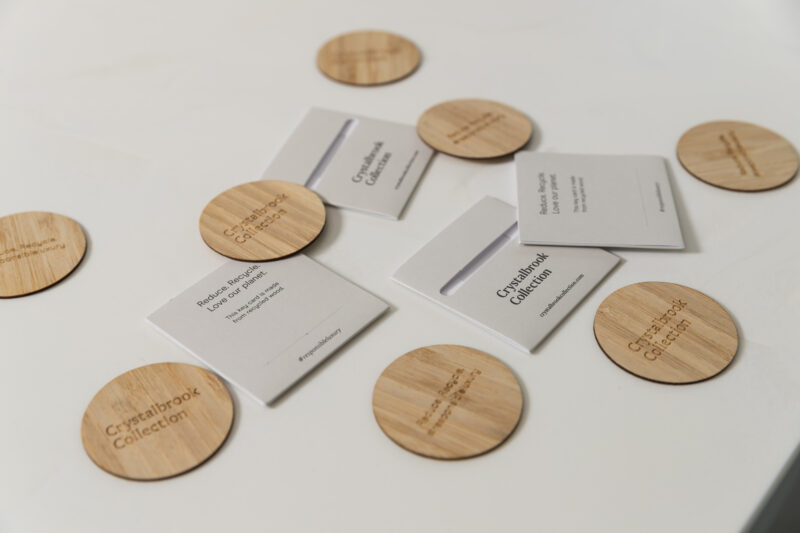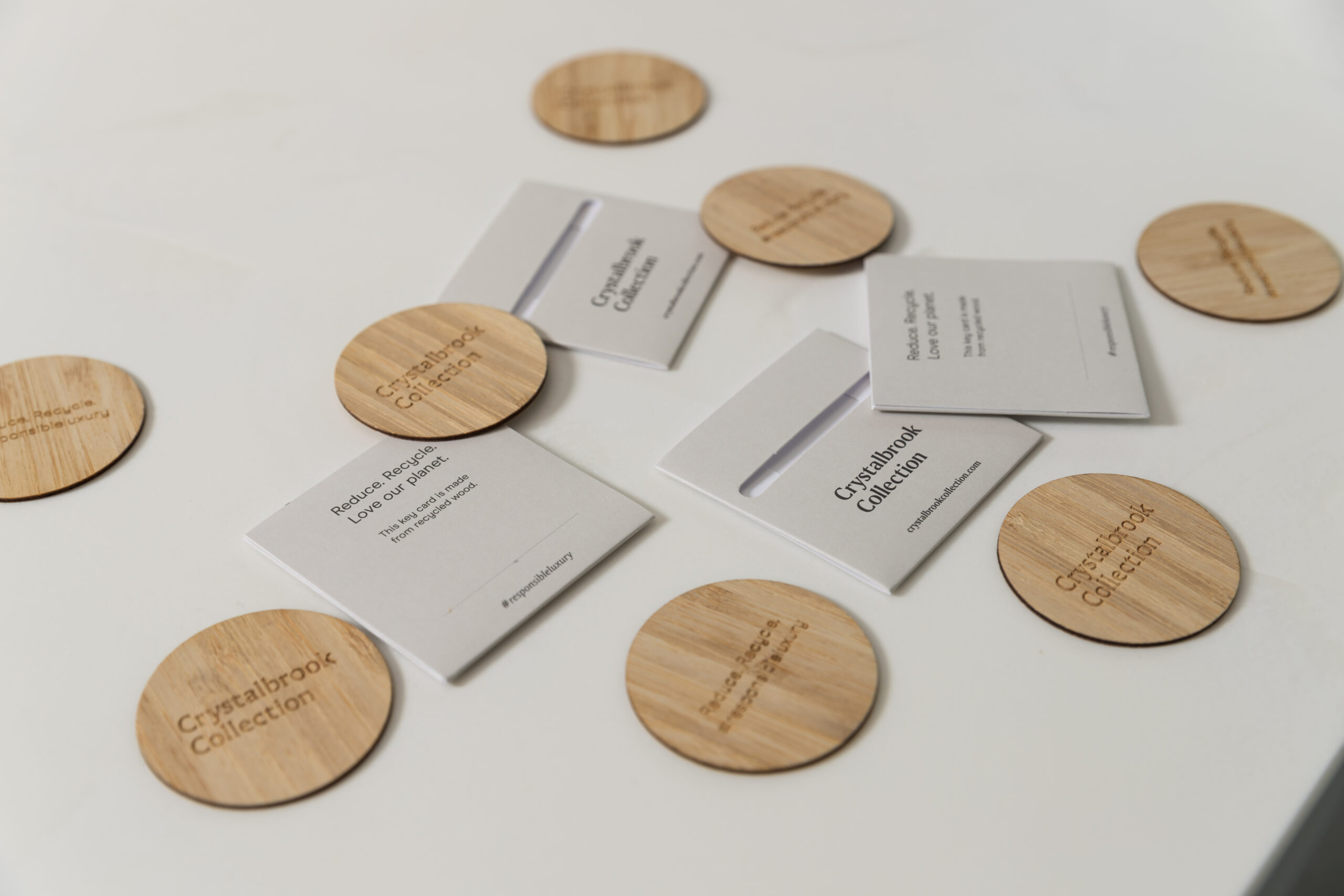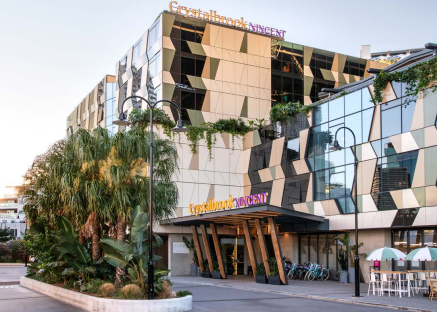 Crystalbrook Vincent
Carved into a soaring cliff face underneath Brisbane's historic Story Bridge, Crystalbrook Vincent offers a lively extravaganza of dynamic designs, sustainable amenities, unconventional and unexpected entertainment, events and dining experiences – all with a modern sophistication about it.
Architecturally considered, Crystalbrook Vincent is an award-winning abstract representation of the cliff face and Brisbane River, a bold revitalisation of the space uniquely marrying nature with the dynamic geometry of the Story Bridge.
At a glance:
166 rooms and suites
Two signature restaurants and bars; the buzzing Mews restaurant, and poolside rooftop bar Fiume
24-hour reception area
Original artworks and 500 giclee prints by Vincent Fantauzzo
Three meeting and event spaces
Fully-equipped state-of-the-art gymnasium
Onsite parking and eco-transport
Airport transfers and limousine service
#ResponsibleLuxury touches including sourcing 80% of produce from within a three-hour drive, using upcycled and recycled material  including wood guest key cards and recycled paper coat hangers.
Crystalbrook Albion
Situated in the heart of Surry Hills, Sydney, Crystalbrook Albion is an eclectic mix of heritage and contemporary detail true to its own DNA and that of Surry Hills. 
Delightfully intimate, environmentally sustainable, genuinely original and refreshingly unpretentious, Crystalbrook Albion features 35 guest rooms and suites, a dedicated team of hosts on hand around the clock to offer individualised service, a rooftop garden oasis with views over Surry Hills and Sydney city and an Honour bar featuring top shelf beverages and gourmet nibbles.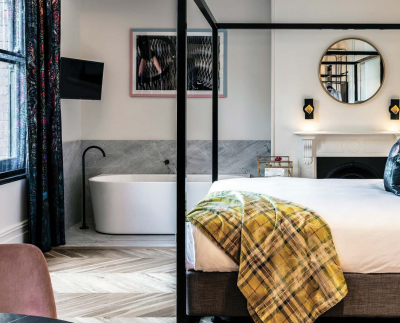 At a glance:
35 guest rooms and suites
24-hour host service
Honour bar
Rooftop garden
Magnificent art collection and bespoke design
#ResponsibleLuxury initiatives including recycled wood guest key cards, partnerships with Organic Recycling Group and BioPak, and 100% waste-free bathrooms
Fast and free Wi-Fi
In-house laundry service
Daily housekeeping
In-room iPad control centre and Smart TVs with STAYCAST by Google for video streaming
Pet-friendly
Five-minute walk from Central Station
Surrounded by trendy pubs, wine bars, coffee joints, fashion boutiques and renowned restaurants
For more information please contact your Spencer Travel Consultant.